SPECIFICATIONS
2011 — Present
Lettering projects

Here you will find a selection of lettering projects that I've been doing in the last years.
'Overblack' for Magnética Magazine
In this competition, we were meant to explore the importance of the black book in the creative process.
This is an homage to failure, experimentation and doing what you need to do. There are no boundaries or limits in your black book. You're free to do what you want without being afraid of judgemental opinions.
Through photography, I shot a black book and painted it all over with acrylic paint. It was really experimental and the main reason to get in this competition was to be able to do more manual work. Which was great!
APPLIED SKILLS: Photoshop, photography
CLIENT: Magnética Magazine
APRIL 2016
"Lisboa" poem
I've worked and studied in Lisbon (Lisboa in portuguese) for 7 years. A lot of good and bad things happened there. Now that I've moved to London and the sun is starting to appear I felt the need to do an homage to the city where I was born with the words of one of the greatest portuguese writers ever: Fernando Pessoa.
APPLIED SKILLS: Photoshop, illustrator
CLIENT: EMPREGA-TE
MAY 2015
Moonshot Thinking
Or the art of aiming for 10x better than 10%.
Read more about the reason of this illustration here.
APPLIED SKILLS: Illustrator
MAY 2015
United States of Europe

Theeuropean debt crisis is the failure of the euro (currency). An intimate but flawed manner of gather of 17 countries.
In1999 the euro (currency) was born and with it the European Central Bank was founded. With the ECB instead of different monetary policies within countries it was expected that the European Union would be strengthened by adopting the euro. The problem is that there are different fiscal policies in the countries involved, which contributes massively to the actual european debt crisis.
This project could only be sustainable by a common monetary and fiscal approach for all the countries using the euro as a currency. Which would mean a stronger and united power: The United States ofEurope.
With the increasing debt of Greece, this project seems to be far from the truth since one of the countries involved is already falling apart. The EU should predict that the euro wouldn't be sustainable because you can't solve a financial problem without common monetary and fiscal policies in the involved countries.
My concept aims to put people to think about the real meaning of Europe and the euro. And although the countries usingeuro as a currency are independent they are completely dependent of what happens with the other countries. And this is bad for the EU, but even worse for those who have the euro currency: The United States of Europe. A non institutionalised union with no name given.
Uniting Europe is a goal pursued for many years. By changing the currencies of each country into a common one would be the answer for easier and cheaper business between countries.
APPLIED SKILLS: Photoshop, illustrator
CLIENT: Graphic Design Festival Scotland [Competition]
SEPTEMBER 2015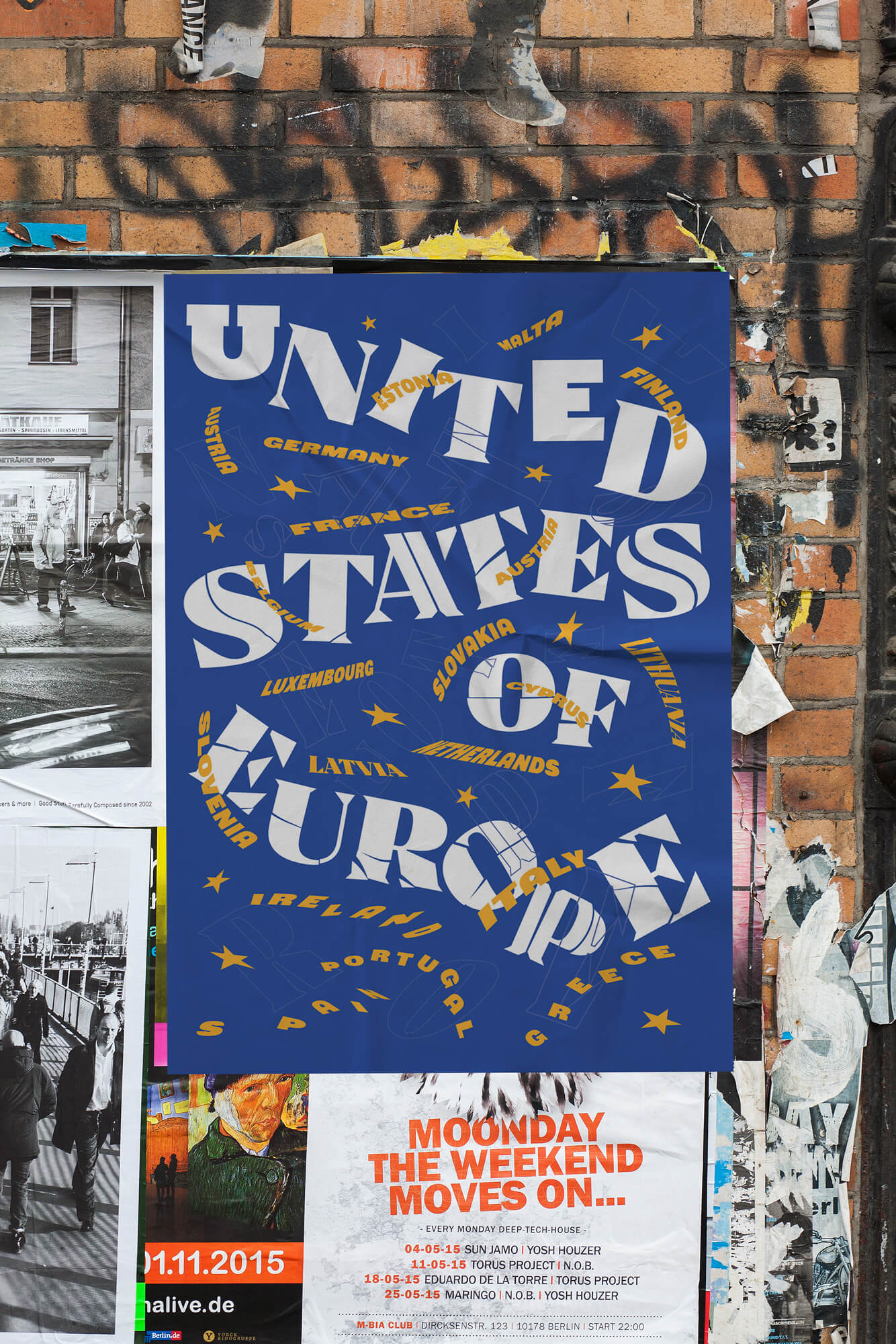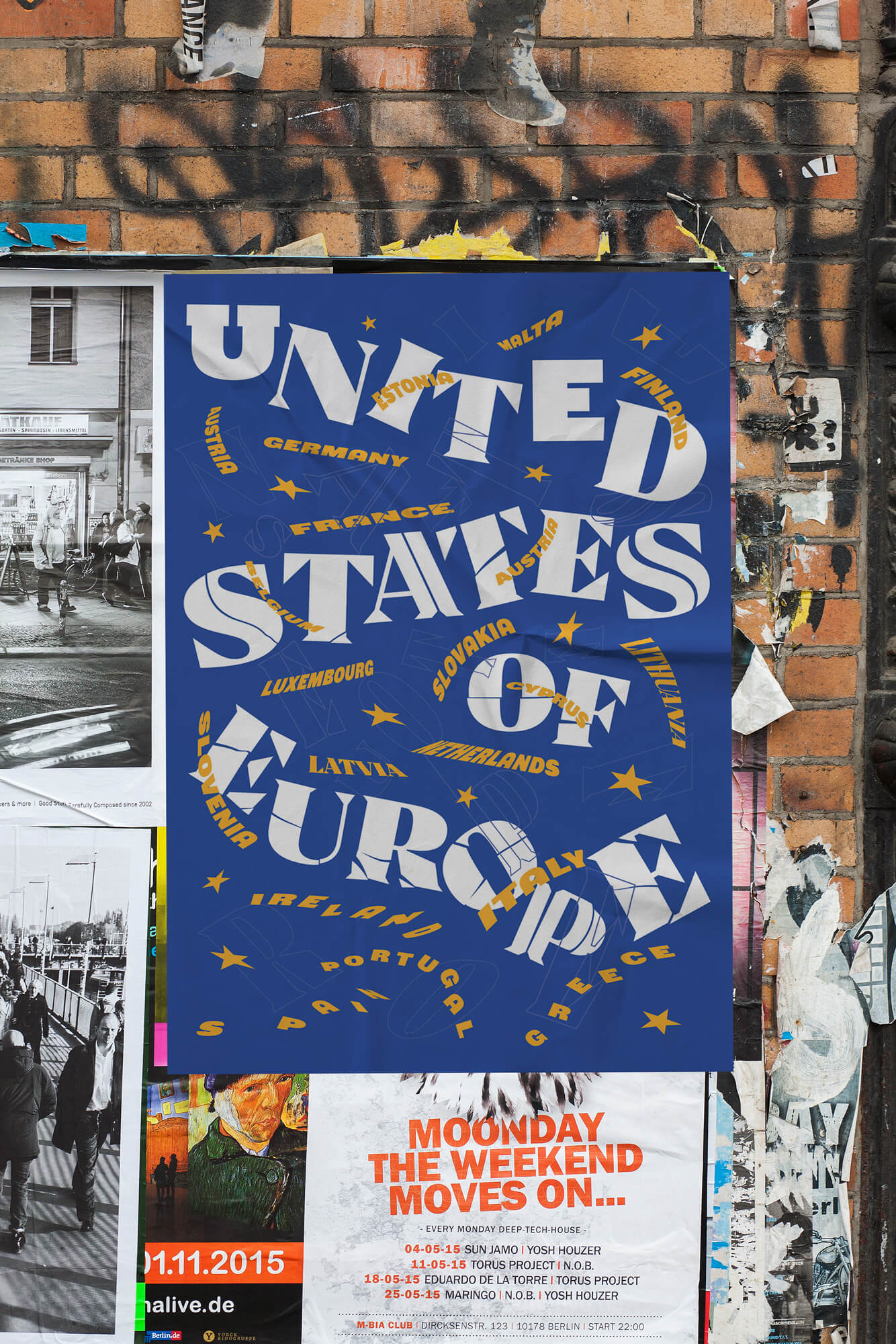 Rise & Shine
Are you a morning person?
APPLIED SKILLS: Illustrator
MAY 2015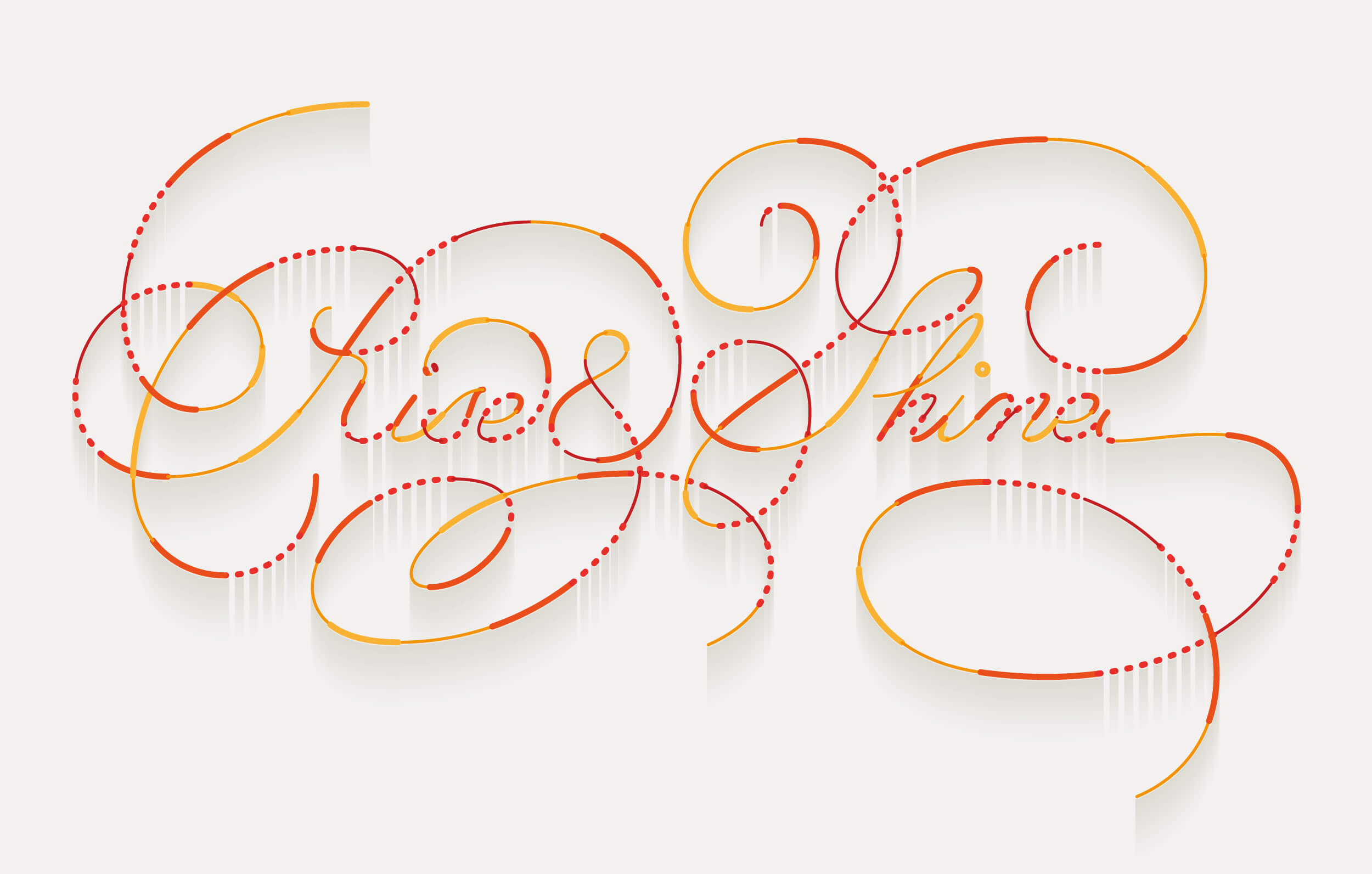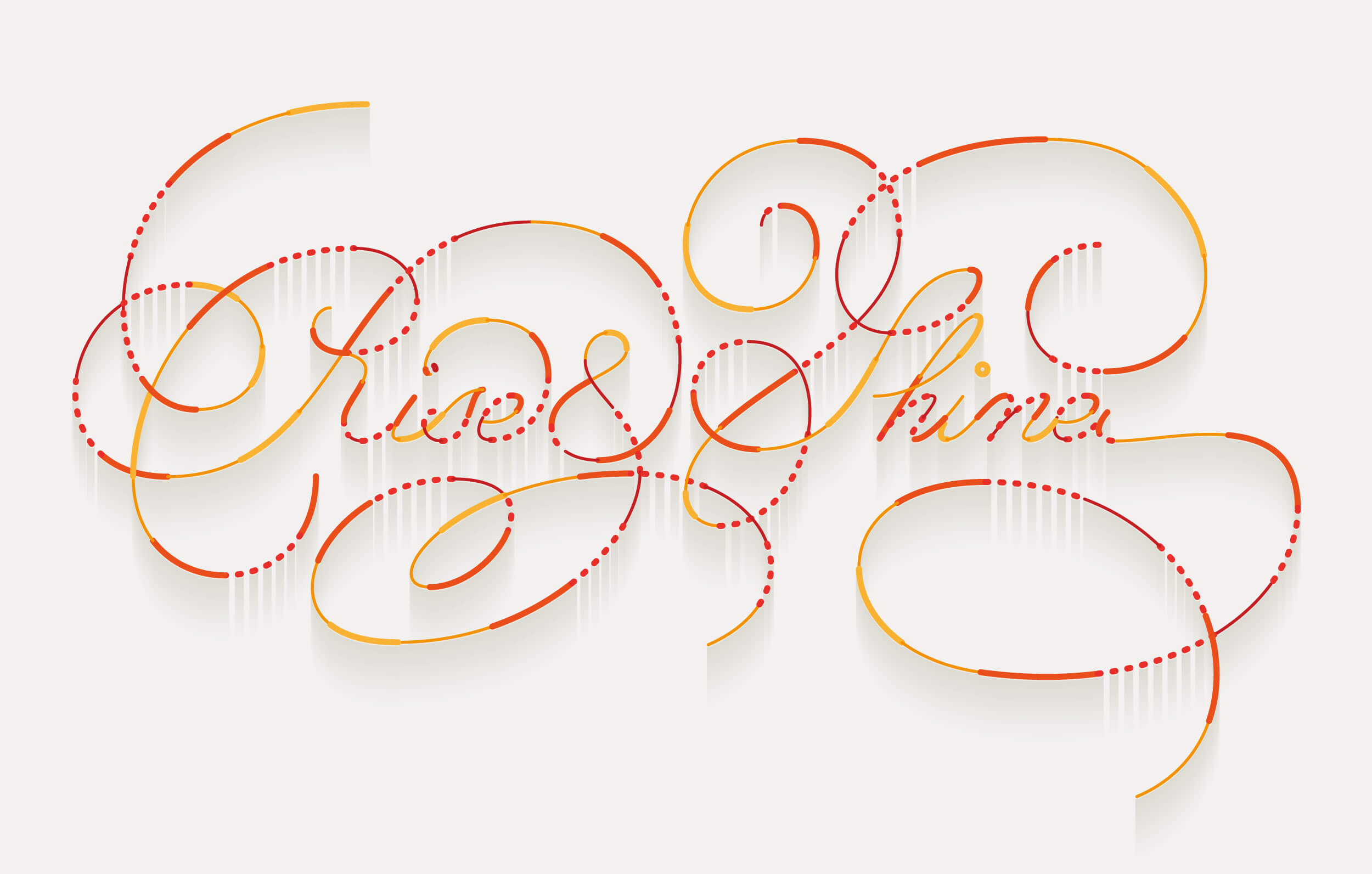 Badvertising
Because you can always be surprised by it.
TOOLS: Illustrator
JUNE 2015
TIME time
TOOLS: Illustrator
FEBRUARY 2015
Looking for a freelancer?

Self-promotion piece.
TOOLS: Cinema 4D, Illustrator, Photoshop
SELF-PROMOTION
JUNE 2014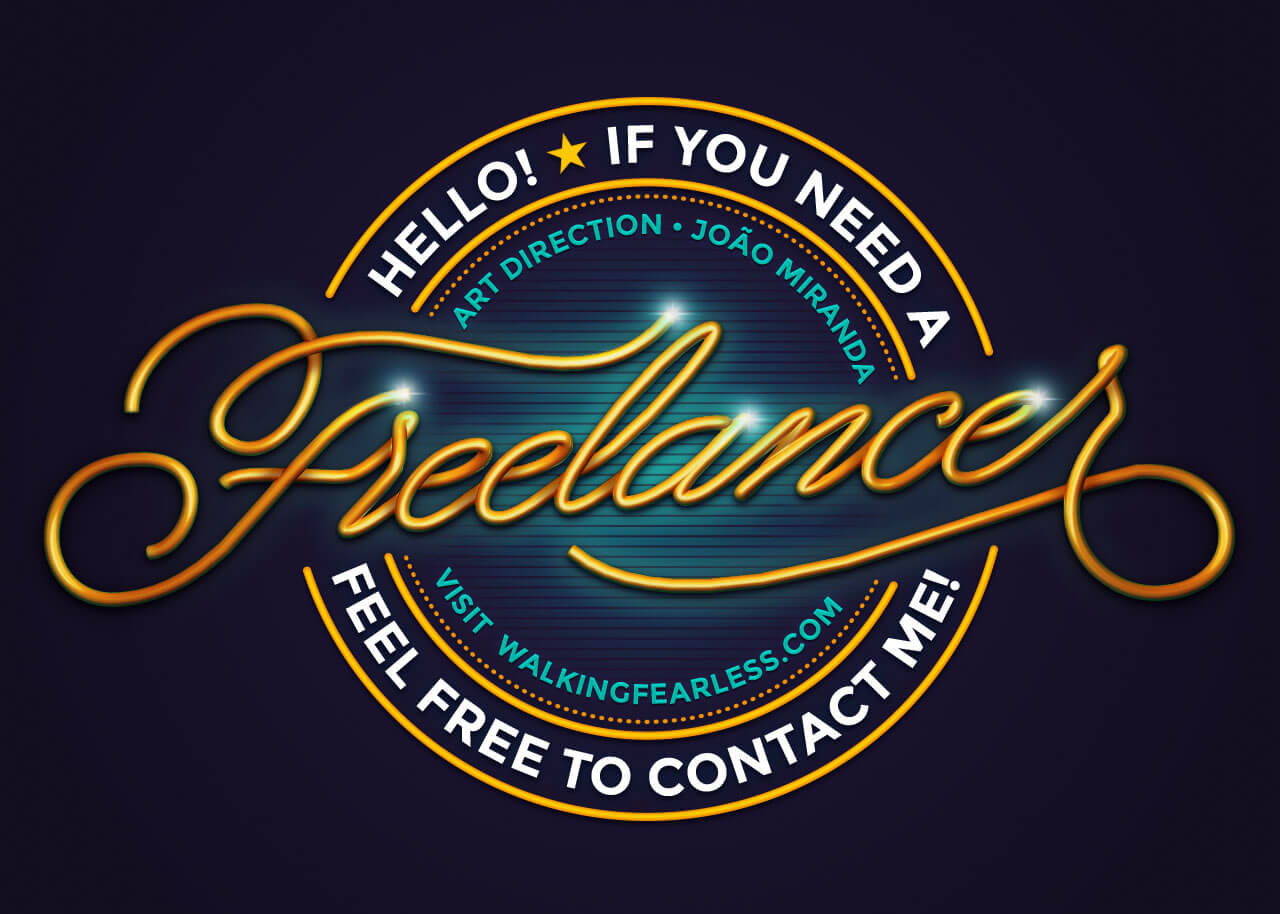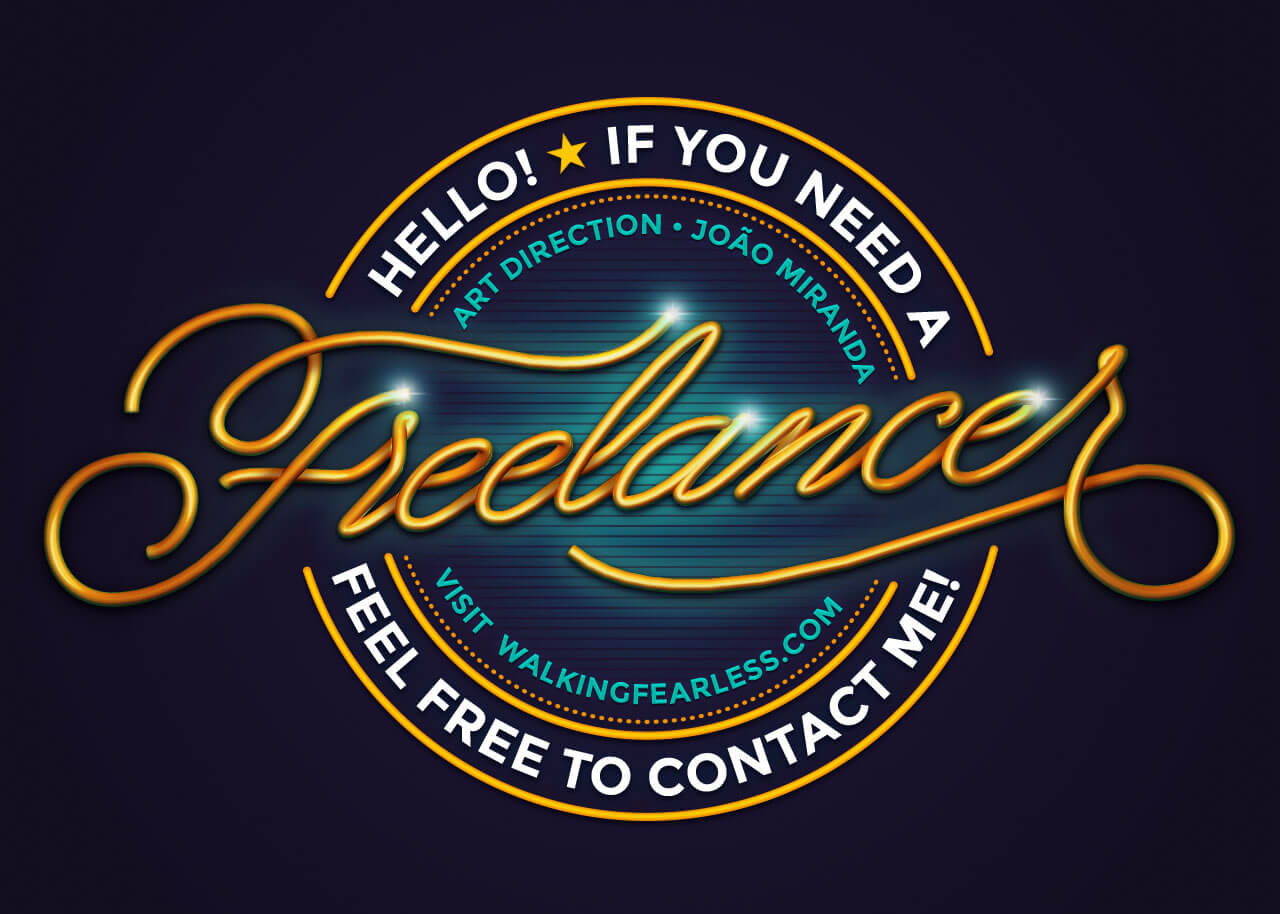 Poesia Monumental
Poster for a spoken word event in Lisbon.
TOOLS: Illustrator
SCHOOL PROJECT
APRIL 2011
Bright! Typoleistung
CONCEPT: Leistung is the german word for Performance, in this way I found out that "Typoleistung" would be a fine word to describe the nature of the project without focusing in what was written but how it was represented. 
Since I amportuguese and I don't know how to speak german, it would be a nice challenge to work with unknown words so I could focus myself on a very important thing, the visual comunication. 
My inspiration was the beach related elements, like sand and water because you can draw anything you imagine with those two elements. Like a child "cooks" ideas and feelings in the sand, I cooked typography inthis very unique way. The background pattern was the metaphore for that same "cooking" performance.
TOOLS: Illustrator
CLIENT: SLANTED [Submission to the Bright! Catalogue]
MARCH 2012